School Meals
School meals are a great way to be sure your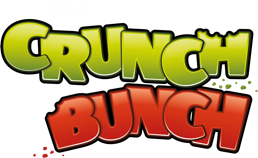 child is eating a healthy and well-balanced meal during the school day. Suttons Primary School offers an excellent, wide variety of tasty school lunches every day of the week, including Caribbean, Asian, Mediterranean and traditional styled dishes; there is sure to be something to suit everyone's tastes.
Our lunches consist of a main course and dessert, seasonal fresh fruit and vegetables. Children can help themselves to the salad bar.
Our school meals are created to be fun, vibrant and meet all the school plan and Food for Life Silver Standard. We offer a 3 choice menu on a 2 week cycle.
School dinners are free to all pupils in Reception to Year 6. For the Nursery and Pre Nursery children, a school dinner costs £2.53 per day. All dinners should be paid for in advance via sQuid. You will need a registration number to register your child this can be obtained from the school office.
Your child may be eligible for a free school meal. Come in to school and talk to one of the office staff about free school meals or find out more information on the Havering Free School website.
Related Links:
kafoodle

Havering School Lunch Menu September 23 to July 24
School menu text version 23 - 24
Mayors Meals Allergen Datasheets V1
Christmas Menu 2023
Christmas Menu Allergen Sheet
Christmas Menu Carb Chart